Coming Soon: IPU - Information Power Unit
Ever thought your messages could probably be better handled, if their purpose is in plain sight and not hidden within layers and layers of context and surrounded by chit-chat?
Then you are right here!
We provide a tool to categorize and make it easy for people to see if there is important information for them in a message or even if there has been a task assigned to them.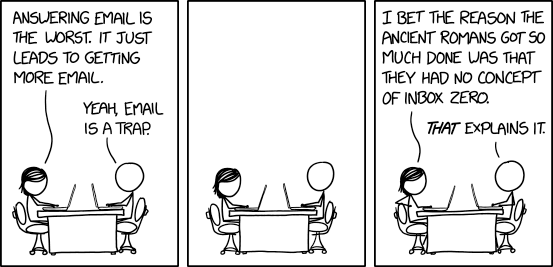 Source: Randall Munroe, licensed under CC BY-NC 2.5
Jump to top